At Inca Lifts, we specialise in heavy vehicle lifting equipment and accessories. Whether you are on a mining site or own a shop near home, we have the right equipment to meet your lifting needs. We also have experienced team members to assist you with purchases, answer questions, and provide guidance after you receive your equipment.
We proudly offer several hoists that we can tailor to your needs. We have cables and wireless solutions, all with top-of-the-line capabilities and lift capacities. Our KP75 wireless lift has our line's maximum capacity of 7500 kg (30T for a set of 4), and other configurations are possible.
Benefits of Inca Lift Hoists in Your Shop
1. Time Saving
If you have waited for an asset to be in the correct position so you can begin working on it, you know how long ordinary lifting methods can take.
By using an Inca solution, this wait time is eliminated. Your team can rapidly position assets with precision, and the reverse is true upon completion of a repair or service.
Additionally, your quick service will help to reduce any downtime your clients may experience while their vehicles are in your care.
2. Improved Performance
Manual Labour vs Cranes vs Inca Lift Hoists- Doing things the way they "have always been done" has some significant drawbacks. These are easy to spot when looking at lifting assets.
Using manual methods of lifting heavy assets for repair or servicing was once the only option for workshop staff. The lifting was slow and dangerous. After repairs, additional dangers were present to lower the asset safely.
Cranes add the advantage of vertical and horizontal movement to the process of lifting heavy loads. However, the purpose of doing maintenance work on an asset is not always best served by using a crane. The use of a crane is limited by where you are working. A great number of workshops are not able to accommodate cranes of any size. Even if you can use a crane to lift heavy vehicles for maintenance or repair, you must have a crane operator to do the work safely.
Inca Lifts' hoists are built for safety and efficiency. Using Inca Lifts hoists saves you the labour-intensive process of manual lifting and the logistics challenge of trying to use a crane to lift a heavy vehicle. Positioning the columns of the hoist and allowing the machinery to do the job is all you need to do. We make sure your staff understands how to operate the hoists before we leave your shop. If your team needs more assistance, we can help with training.
3. Save Money
All business owners know how much they need a good return on investments (ROI) to succeed. Inca Lifts hoists are more than equipment for the workshop. These hoists are a textbook example of ROI in action.
Once you begin to use the hoists, you will see for yourself the improved efficiency, as well as accuracy as your work is completed faster than you believed, was possible.
Additionally, these solid and well-made hoists require minimal servicing or repairs. This will save you downtime in your shop and allow you to keep your clients satisfied with your efficiency and professionalism.
Happy clients usually share their good experiences with others and leave positive reviews. Of course, this opens the door to increased business and new customers.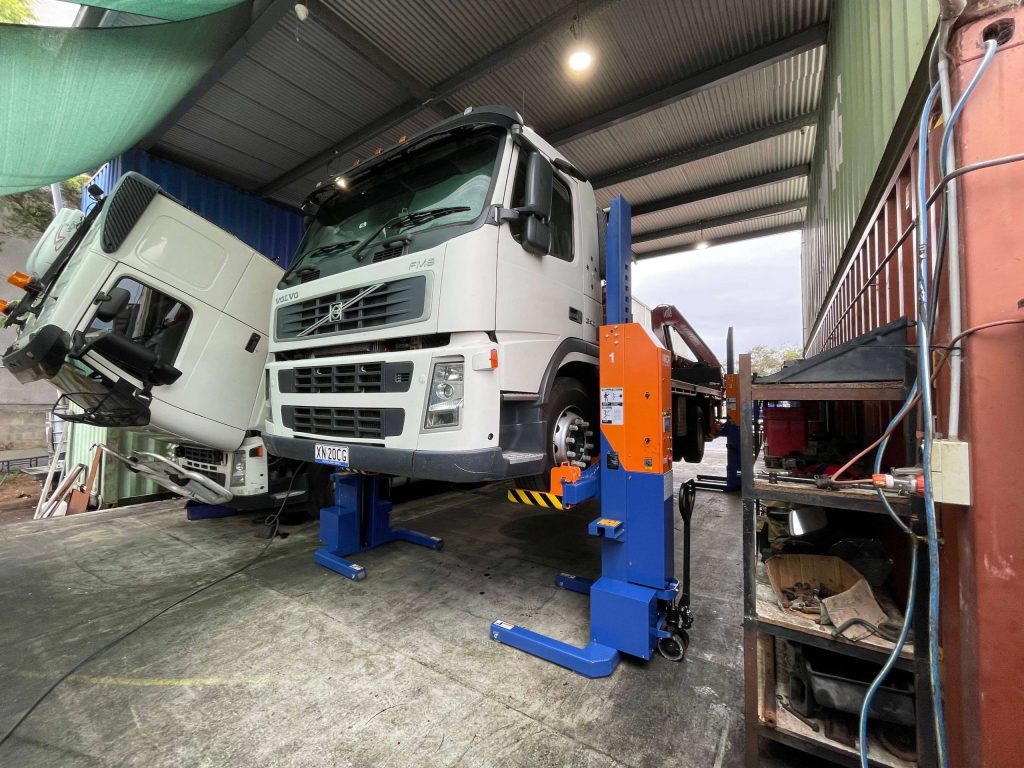 Inca Lifts Case Study
Client: North Fleet
Here at Inca Lifts, our goal is to provide our clients with the safest, toughest, and most intuitive equipment possible so they can succeed. You can understand our impact by looking at case studies of our clients.
Who is the Client, and What is Their Service?
One of our highly satisfied clients, North Fleet, has seen positive changes since working with us. North Fleet is the largest fleet provider in the Pilbara. They operate over 1000 vehicles with more than 80 drivers, and maintaining their assets is a considerable part of North Fleet's success. Whether their clients need busses, cranes, cars, trucks or transport equipment, North Fleet ensures every vehicle arrives in tip-top condition.
What was the Client's Need?
Because North Fleet's equipment runs in some unforgiving climates, regular service and maintenance are vital for the business. With such a large and diverse fleet of vehicles, lifting and hoisting are essential for inspections and repairs, and North Fleet needed a product they could count on for reliability and ease of use.
What are Some of the Main Benefits of Using Our Product?
North Fleet is extremely satisfied with the customer service they receive from Inca Lifts, as well as the product's reliability. The increased safety and improved working conditions have boosted workers' productivity. Maintenance personnel and mechanics are quite pleased they no longer need to lay in the dirt to work on equipment.
North Fleet's Measurable Benefits are:
Since they began working with equipment from Inca Lifts, North Fleet has experienced several benefits. These include:
Decreased breakdowns
Vehicles receive a more thorough inspection
Reduced hours needed to complete a job
Mechanics have had no lost time injuries
The Inca Lift products have paid for themselves within six months to a year
Regardless of your company's size, we can provide lift equipment solutions to make repair and maintenance safe and efficient. To learn more about how we can help you feel free to reach out to Inca Lifts. Our knowledgeable staff will guide you to the best equipment for your business.